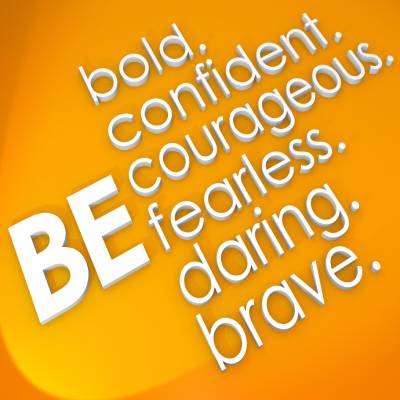 Are you tired of hearing that if a woman shows strength, assertiveness, and decisiveness, then she is seen as domineering and abrasive?
And if she is communicative, collaborative, and caring, then she is seen as weak and a pushover?
The former will encounter resistance within the organization, while the latter will fail to garner any internal support whatsoever.
Leading in an environment that may not exactly embrace you, simply because you are a woman, can be frightening, frustrating, and isolating.
To succeed, it is critical that you have the mindset, insight, self-awareness, and practical strategies to navigate the psychological and social reality of being in this type of environment.
In the Fear-less Leadership for Women Program you will develop the awareness, mindset, and habits that will support you in becoming the leader you aspire to be, even in the face of the traditional bias held against women and girls that continues to persist in most cultures around the world today.
Watch my free Webinar Lesson
About The Fear-less Leadership for Women Program
Fear-less Leadership for Women is a 4-month-long program consisting of 1-to-1 and group online bi-weekly coaching sessions with resources, tools and practices to be implemented in between sessions.
As part of the program, each participant will complete and be debriefed on both the Lumina Spark Personality Assessment and the Lumina Leader Assessment.
The program culminates in the creation of a practical Leadership Development Plan that will serve as your guide as you continue on your Leadership Journey.
UNLEASH YOUR LEADER WITHIN
Let go of leadership stereotypes and unconscious gender bias
Uncover your story and the fears & limiting beliefs that underpin it
Shift into a new story that will support the leader you are becoming
Discover the mindset that will support you on your leadership journey
LEVERAGE THE VALUE YOU BRING TO THE LEADERSHIP TABLE
Reveal the personal qualities, talents and strengths you bring to the leadership table
Discover the style and behaviour choices you tend to favour as a leader
Improve your relationship with conflict and learn ways to embrace it as a gift
Build strategies that will help you become more agile as a leader
CREATE POWERFUL LEADERSHIP APPROACHES ROOTED IN TRUST
Learn how the neurochemistry of the brain relates to building and maintaining trust
Understand the benefits of putting "relationship before task"
Discover ways to co-regulate team behaviours and co-create a high-trust work environment
Architect healthy conversations that will engage, inspire, and motivate
BUILD YOUR PERSONAL LEADERSHIP DEVELOPMENT PLAN
Articulate a clear vision of the leader you aspire to be
Write your Personal Leadership Statement
Develop your Leadership Development Goals
Document your Personal Leadership Development Plan